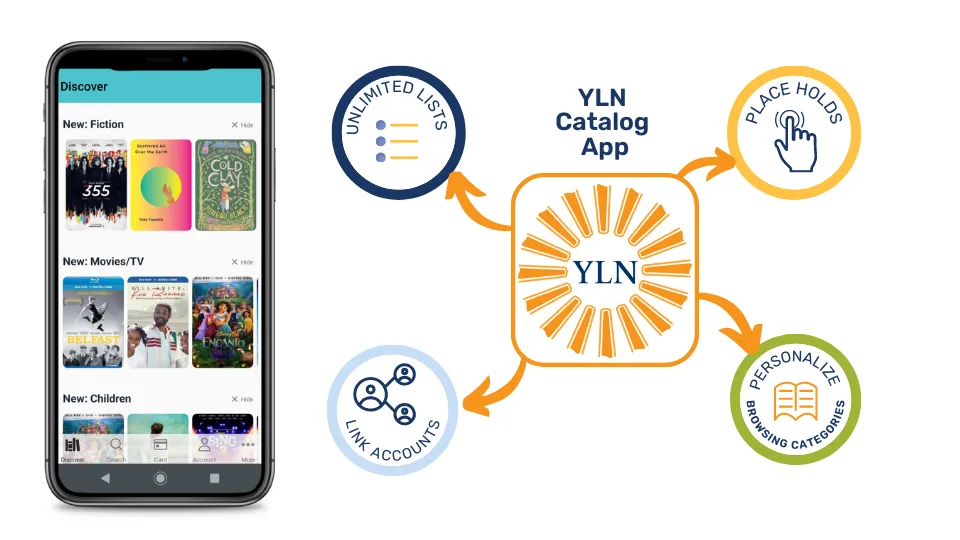 The new YLN catalog app is available in your mobile app store now! With the launch of our new YLN Catalog app, patrons will have a better user experience with identical search results across web and mobile platforms.
New app capabilities include:
create unlimited lists
add and manage family accounts
personalize browsing categories
place, freeze, and unfreeze holds in a snap
Go to Google Play for Android or the App Store for Apple to download the YLN Catalog app or visit https://catalog.yln.info/ylnmobileapp for more information.
Make the switch now, the old YLN app is no longer available beginning October 1, 2022.