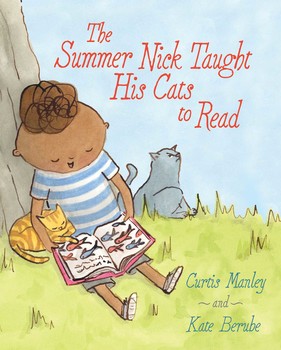 Looking for a fun outdoor activity to share with your family? Stop by the library's StoryWalk® at Granite Creek Park for a moving, thinking, interactive reading experience of The Summer Nick Taught His Cats to Read by Curtis Manley, illustrated by Kate Berube.
What is a StoryWalk®?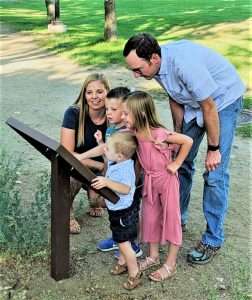 A StoryWalk® is a children's picture book that is presented in an outdoor setting as a series of signs, each with a page from the book, spread along a path.
Not only does a StoryWalk® offer a joyful outdoor reading experience, it promotes reading discussion and encourages physical activity as adults and children step through the pages of a book in a natural setting. Come out to Granite Creek Park and discover the joy of reading, and share your experience with us on Facebook or Instagram – #storywalkprescott.
Partners for this project include the City of Prescott Recreation Services and the Friends of the Prescott Public Library. Grant funding is provided through the Arizona State Library, Archives & Public Records, a division of the Secretary of State, with federal funds from the Institute of Museum and Library Services.
The StoryWalk® Project was created by Anne Ferguson of Montpelier, VT, and developed in collaboration with the Kellogg-Hubbard Library. StoryWalk® is a registered service mark owned by Ms. Ferguson.