Hiking Kits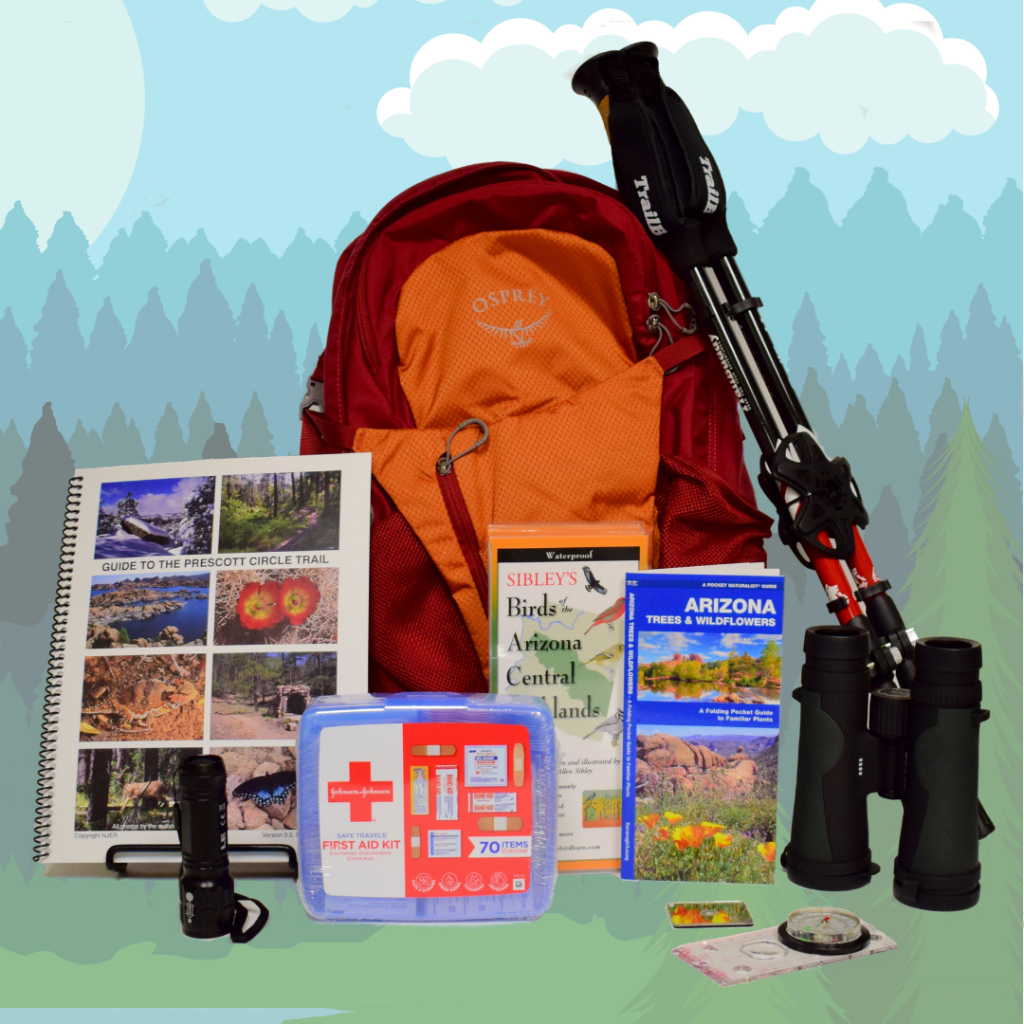 Explore nature with a hiking kit! The library has two hiking kits for children and four for adults available for checkout. The kid kit includes a backpack, binoculars, and a scavenger hunt perfectly suited to the 12 and younger crowd. The adult kit includes:
Backpack
Hiking Poles
Binoculars
First Aid Kit
Compass
Mirror Signal
Flashlight
Circle Trail -Guide
Forest Service Brochures
Plant Pocket Guide
Bird Pocket Guide
Celestron Travel Telescope Kit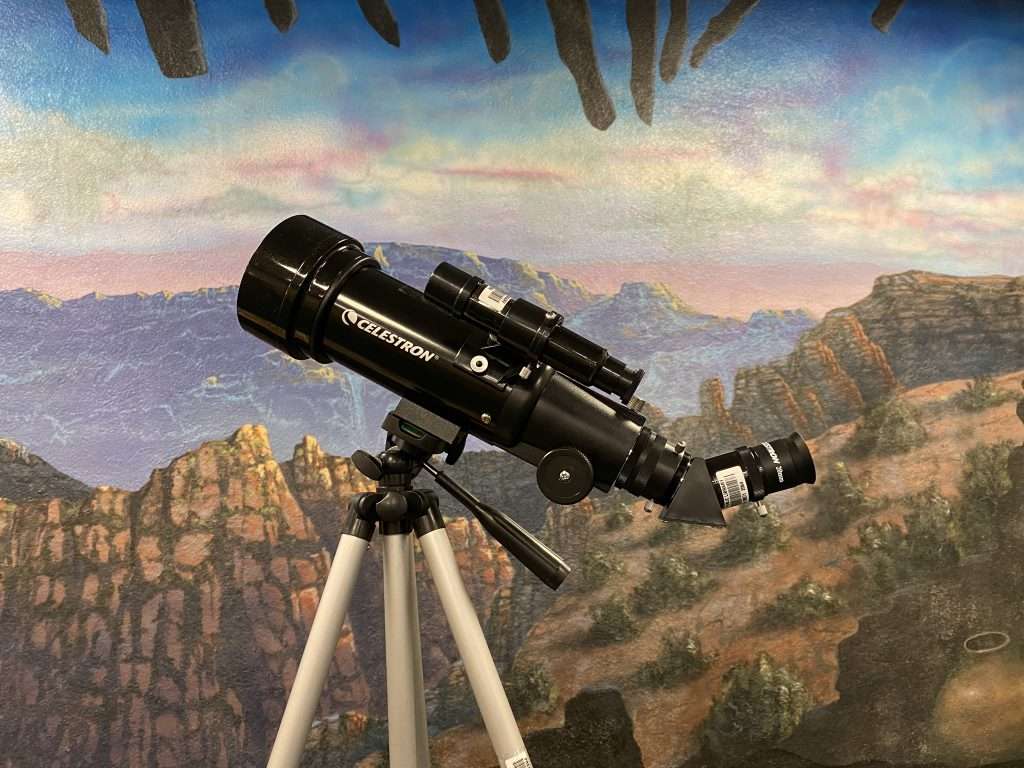 The Travel Scope 70 is a refractor telescope perfect for terrestrial and celestial viewing on the go. The Travel Scope can view the planets, moon, star clusters and brighter deep sky objects like the Orion Nebula and Andromeda Galaxy at night and with the erect image star diagonal makes the optical tube ideal for using as a spotting scope during the day.
Setting up the telescope is a breeze and will have you observing in no time. Even on your first time out, you can assemble the telescope and its accessories in just a few minutes. The adjustable tripod legs allow you to customize the telescope's height or place it on raised surfaces like a picnic table. The total telescope kit weighs in at just 3.3 pounds—perfect for impromptu observing sessions or transporting wherever life's adventures take you.
The kit includes:
Tripod
Instruction manual
2 eye pieces
Finder Scope Bracket
Erect Image Diagonal Piece
The Book 50 Things to See With a (Small) Telescope
Star Chart
Things you should know:
You must be 18 years or older with a valid library card from a Yavapai Library Network library and a government issued photo ID.
Items must be picked up and returned to the Ask a Librarian Desk at Prescott Public Library.
Items checkout for 3 weeks and can be renewed if there are no holds.
Hiking Kits and telescopes can be placed on hold through the catalog or by calling the Ask a Librarian Desk.