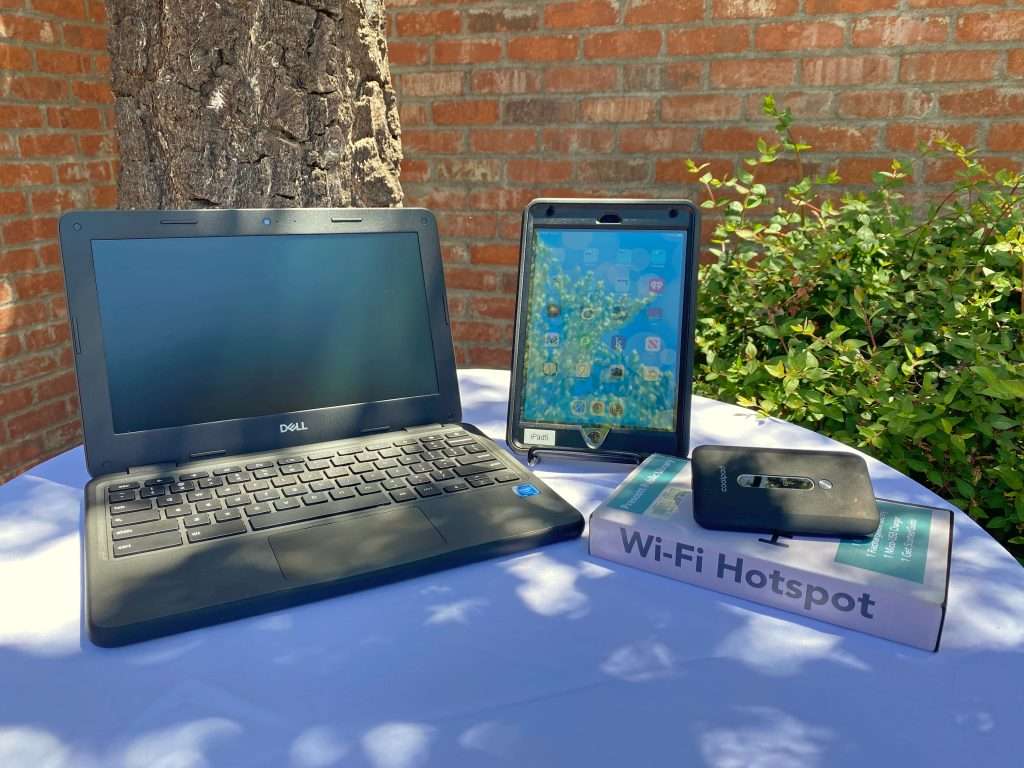 Chromebooks are easy-to-use, lightweight small laptops that run the Chrome operating system.
iPad Minis are preloaded with library apps like OverDrive, Libby, PressReader, and Mango Languages as well as a variety of games and assistive apps for hearing loss and those with low or no vision.
Wi-Fi Hotspots* are portable devices that provide internet access for up to 15 Wi-Fi enabled devices. Hotspots rely on mobile broadband service from a cellular provider to provide 4G LTE coverage.
Things you should know:
You must be 18 years or older with a valid library card from a Yavapai Library Network library and a government issued photo ID to checkout a Chromebook.
Items must be picked up and returned to the Ask a Librarian Desk at Prescott Public Library.
Only one Chromebook, iPad, or Wi-Fi Hotspot can be checked out per person. You can check out one of each item.
Items checkout for 3 weeks and can be renewed if there are no holds.
Items can be placed on hold.
Overdue fees are $1 PER DAY.
Replacement costs:
Chromebook: $230, Charger: $55, Sleeve Case: $14
iPad Mini: $450, Otterbox Case: $65, Carrying Case: $13, Charger: $10
Wi-Fi Hotspots: $120, Case: $3, Micro-USB Charger: $10
For more information, visit the Ask a Librarian Desk on the 2nd floor of the library or call 928.777.1526.
*This project is supported by the Arizona State Library, Archives & Public Records, a division of the Secretary of State, with federal funds from the Institute of Museum and Library Services.