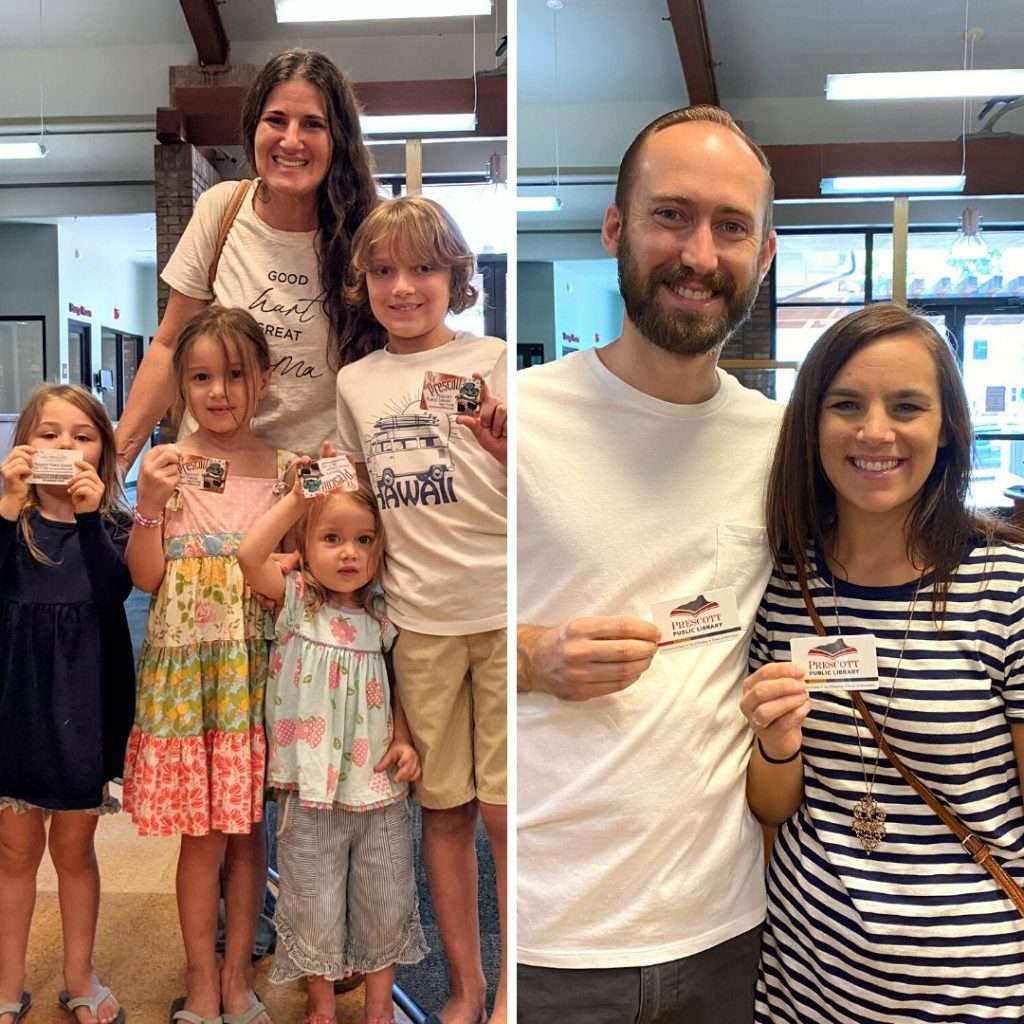 September is Library Card Sign-up Month! Celebrate by getting your very own library card! Already have a card? Excellent! Encourage your friends and family to get one, too. There's nothing more empowering than a library card!
Throughout September, we'll offer some extra incentives for Yavapai County residents to come in and get a library card:
A deck of Prescott Public Library playing cards for the first 190 people who sign up for a new library card.
Bring someone in to get a card, and you'll get a Friends of the Library book bag.
Surprise celebrations and a welcome bag for children who get a card.
Have fun with our photo booth for kids and adults on the 2nd floor of the library. There's a hole for your face in these life-sized adventurous characters!
Learn more and sign-up for a library card online on our Library Cards info page.
Sign-up incentives are provided thanks to the generosity of the Friends of the Prescott Public Library.