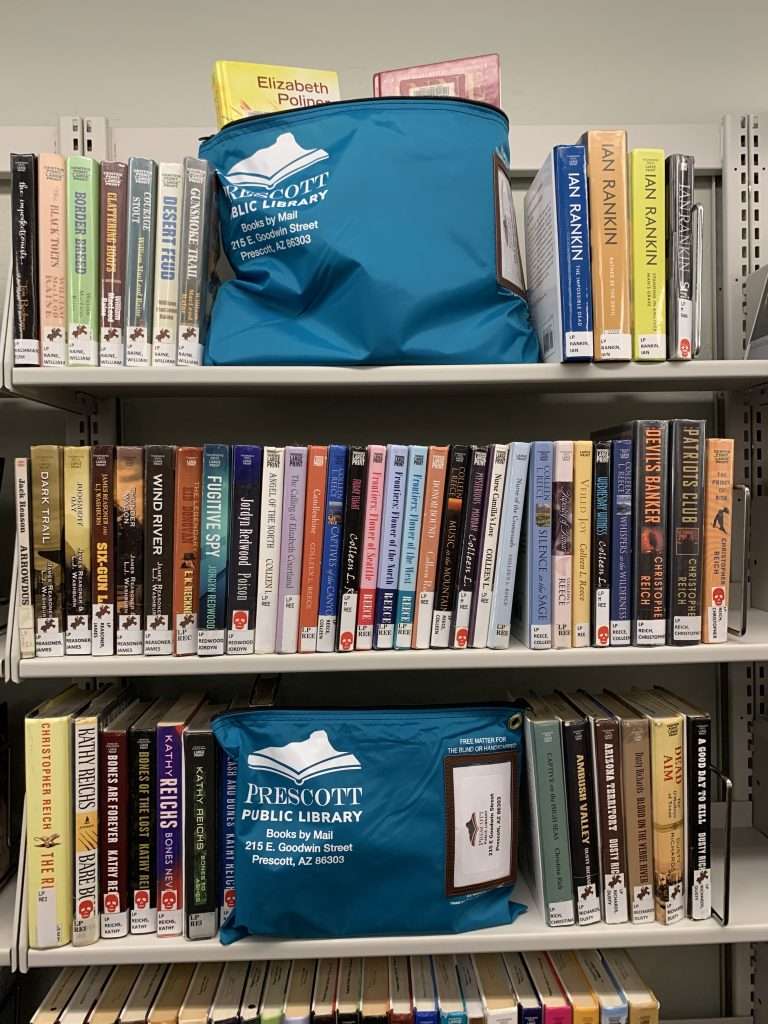 The library is able to mail large print books to homebound residents who are otherwise unable to access library materials. The US Postal Service allows free postage for mailing large print library materials and audio recordings to individuals with visual impairment or physical limitations. For more information please see are FAQs.
When you have enrolled in this program, you can request books by phone, mail, email, or you can place items on hold if you have access to a computer or personal device.
Books will arrive through US Postal mail service. You will have a six-week checkout period. When you are finished with your books, simply:
place them in the mailbag along with a request form for new books
place the address card on the front of the bag showing the library address
secure the bag with the extra tie
place the bag in the US Postal mail for return to the library – no postage necessary
If you are interested in Books by Mail or for more information to begin the application process, please call 928.777.1526 or e-mail: booksbymail@prescott-az.gov.
The supplies for this service are made possible with support from the Friends of Prescott Public Library.